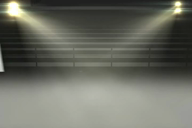 Personal Statement
As a Senior I am a 5'10" 200lbs and start as Long Snapper and holder for field goal. The 2013 football season marks my 4th year as the starting varsity longsnapper, and I have started 34 consecutive regular season games. For the last two years, I have held a TOP 10 ranking by Team Jackson Kicking. I attended the Southern Specialist Camp in Atlanta,Georgia and placed #1, and I will be attending the same camp again this year on December 16. My 15 yard punt snaps range from .72 - .80. My speed, velocity, and accuracy have improved immensely this season, and every week I am striving to do better than the last!
-Camps and Clinics
-Team Jackson Kicking Hosted Events
Dec. 8- Nike Training Camp @ American Christian Academy (2300 Veterans Memorial Pkwy, Tuscaloosa, AL 35404)
Dec. 14- Southern Specialist Camp @ Grisham Stadium (Carrollton, Georgia 30117)
-Remaining Games
Dec.13 - Subway All-Star Football Game @ Pace High School (Pace, Fl) 7 PM
Jan 4th - Offence-Defence All-American Bowl @ UCF Citurs Bowl (Orlando, FL) Time: TBA
@ http://www.youtube.com/watch?v=YTrUrMWmkVI
UPDATED HIGHLIGHT FILM!!!
---- http://www.hudl.com/athlete/o/400984/#highlights/73602383