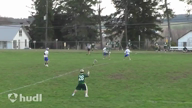 Personal Statement
Dear Coach,
I am a 5'11", 165 pound midfielder for my high school lacrosse team and on the 2016 Baltimore Rock Elite lacrosse team. I have 4 years of club lacrosse experience and 5 years of total experience. My goal last season was to earn my varsity letter as a freshman, which I succeed at doing. During my freshman season I had 13 goals and 9 assists on the varsity team and usually played on man up offense. My goal for my sophomore campaign will be to make the all-county team for York County. At the club level this year my Chesapeake Rock team competed in 5 top Mid-Atlantic region tournaments. Although we did not win any of the tournaments we played and competed with some of the top programs. I have also made the PA team for the Brine National Lacrosse Classic 2014,where I scored once and had 4 assists. Although we went winless competed against some of the best players in the country.
During My freshman year of high school I obtained a GPA of 3.3 out of 4.0 and made the honor role. As I averaged an 84% throughout the whole year. During my sophomore year so far I maintained a GPA of 3.3 out of 4.0. Throughout the rest of my sophomore year I intend to improve my grades towards making honor roll. I hope to one day play collegiate lacrosse and want to be prepared to play and compete at the highest possible level.
Please see Press for link to Newest Highlights.

My 2014 Summer Schedule is as follows:
6/7 University of Maryland terp Summer Classic
6/15 Under Amour Summer Shoot out at UMBC
6/27 UP lax
7/19 Sweet Lax Invitational Rochester NY

Thank You, Tommy