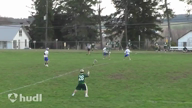 Personal Statement
Dear Coach,
I am a 5'11", 165 pound midfielder for my high school lacrosse team and on the 2016 Baltimore Rock Elite lacrosse team. I have 4 years of club lacrosse experience and 5 years of total experience. My Freshman and Sophomore years, I started and earned my varsity letter. During my freshman season I had 13 goals and 9 assists on the varsity team and usually played on man up offense. During my sophomore year I scored 24 times and had 16 assists. At the club level this year my Chesapeake Rock team competed in 5 top Mid-Atlantic region tournaments. One of them, Sweetlax, where we made it to the finals for 2016. Although we did not win the tournament we played and competed with some of the top programs. I also played for the PA Highschool team for the Brine National Lacrosse Classic 2014, where I scored twice and had 4 assists.
During My freshman year of high school I obtained a GPA of 3.3 out of 4.0 and made the honor role. As I averaged an 84% throughout the whole year. During my sophomore year so far I maintained a GPA of 3.3 out of 4.0. Throughout my junior year, I intend on keeping an average of 85% or above. I hope to one day play collegiate lacrosse and want to be prepared to play and compete at the highest possible level.
Please see Press for link to Newest Highlights.

My 2014 Fall Schedule is as follows:
Nov 2nd - Fall Invitational Baltimore for Rock
Nov 9th - Towson Recruiting Event for Rock
Nov 22th - Battle of the States, Leesburg VA Individual

Thank You, Tommy