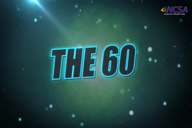 Personal Statement
Thank you for taking the time to read my profile and learn more about me. I started playing baseball when I was 5 years old and haven't stopped. As early as 7 years old I started setting goals for myself and doing whatever I could to achieve those goals. From 7-12 years old the goal was always to make the Little League All Star team which I was able to achieve. With that achievement came the next goal of making the high school freshman team. I started my freshman year as the 3rd baseman and shortly after season started I was moved to shortstop and was named MVP of the freshman team. After my freshman season my next goal was to make the varsity team as a sophomore. At that time the varsity team was fairly solid in the infield which meant the only way I was going to achieve this goal was to learn to play the outfield which I did and not only made the varsity team but was able to start in about half of the seasons games. The games I didn't start I was used as a situational hitter in key situations. Now in my junior year I have moved back to the infield starting at 1st and 2nd base and also have set personal goals for this season and the rest of my high school career.
Although I like to focus on the goals at hand, I'm at a point where I do need to look at the future and set future goals for the years after high school which is to play at the college level. I'm confident that with hard work and dedication that I will achieve this goal too.
I would love to hear more about your program and goals to see if together we can both achieve what we've set out to do.
Respectfully,
Nick Peifer