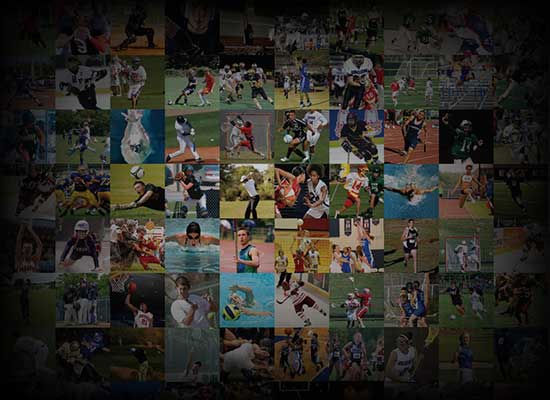 Personal Statement
My name is Trevor Groves and I play varsity football and baseball at Churchill High School in Eugene, Oregon. I have been a kicker in football for 7 years where I have specialized in place-kicking and kick offs. During my senior year, at the request of my coach, I also assumed punting responsibilities.
In 2017, I was named 1st Team All-State and 1st Team All-League Kicker, and 2nd Team All-League Punter, even though I was unable to punt during the first half of the season due a fractured wrist that precluded me from receiving the ball. I was also named Special Teams Player of the Game four times during the regular season. This year, I scored 99 kick-points in 13 games, completed a long field goal of 44 yards, and missed no field goals under 40 yards. I have also been selected to play in the Les Schwab Tires Bowl, which is comprised of Oregon's top 5A and 6A high school football players, and divided into north and south all-star teams. 2018 marks the 71st anniversary of this prestigious event which will take place on June 16th and supports several charities.
In addition to football, I play varsity baseball. In 2018, I was named 2nd Team All-State and 1st Team All-League 1st Baseman, and earned a batting average of .427 and an on-base percentage of .510. I was also selected to play in the Oregon High School All-Star Series on June 23rd and 24th, which celebrated its 60 anniversary this year. Like the all-star football bowl described above, the all-star baseball series is comprised of Oregon's top 5A and 6A high school baseball players, and is divided into north and south teams.
My work ethic is strong both on the field and in the classroom where I maintained a 4.00 GPA. In June I graduated from both Churchill High School and the Eugene School District 4j's International High School (IHS) program with a full International Baccalaureate (IB) Diploma. I am also a member of the National Honor Society and my SAT composite score is 1330/1600.
In addition to my scholastic achievements and my athletic ability, I take pride in my integrity and I work hard to maintain a balance between school, studies, athletics, family, friends, and giving back to my community. During my senior year, I was crowned my school's Homecoming King in the fall, and in the spring, I was crowned Mr. Lancer in the annual Lancer Pageant at my high school, which raises funds for the Children's Miracle Network and helps support our regional Neonatal Intensive Care Unit (NICU) and pediatrics unit. I am proud of the fact that this year, the ten participants in our Lancer Pageant collectively raised almost $26,000.
My immediate post-high school graduation goal is to attend a college or university that will support my academic interests, feed my natural curiosity, and allow me to pursue my passion for athletics as a contributing member of a team. This is my dream and I am committed to making it my reality.