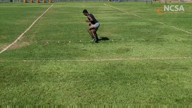 Personal Statement
I'm a good candidate for your team because of my work ethic and determination to win.
My aspirations are to be the best on and off the field, to become a captain and become a leader.
What makes me different is that the fact i'll never give up if I want something ill go and get it, no matter if I'm in school or on the field.