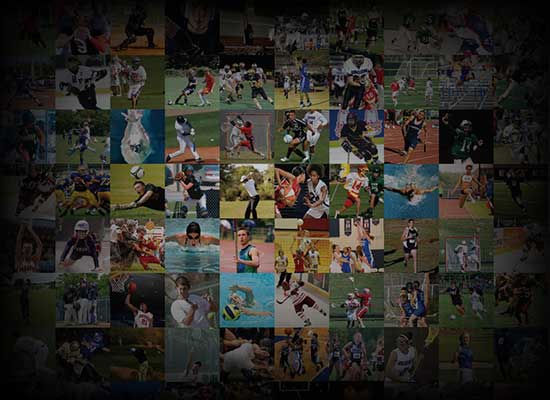 Personal Statement
Hello, my name is Case Landis.  I am known by my coaches and teachers as a hard worker with a high level of determination. When faced with adversity, I make it work.  When a need arises on our team and I am asked to change positions, I do what is asked and get the job done.  I have played defensive end, running back, full back, kicker, kick return, offensive lineman, and tight end showing that I am a player that can fill any need.
Hours are spent working behind the scenes.  You can find me on the field and in the weight room year round.  I am committed to bettering myself.  If I am better, my team will be better.  Discipline and muscle memory helps me to keep a level head in game situations in order for all of the hard work to show and the plays and plan to come together.
I have a "Do Your Job" mentality.  Coach Bill Belichick, of the New England Patriots, is known to repeat these three words and they hit home to me.  After each game I ask myself if I feel I did my job.  I reflect on my performance mentally and physically.  I watch film to be able to celebrate my successes as well as learn from my mistakes and improve for the future.  I want to make sure my actions on the field are the best for my team even if it's difficult for me.
I have played varsity since the beginning of my high school career, lettering my Freshman, Sophomore, and Junior years.  I was voted team captain by my peers my Sophomore year, and continued throughout my Junior season.  My role is to be a positive role model for underclassmen as well as make decisions that would help improve our team as a whole and take the team to victory.  As team captain, I take responsibility to lead the team on the field and make sure they are attentive and ready to play. Making sure my teammates on the side lines are fired up and ready to acknowledge those coming off the field for their efforts is also a job to which I feel responsible.
Multiple teachers, coaches, employers, and peers view me as a helper.  No job is too small.  If someone needs help, I have been raised to be mindful and watchful.  Be aware of the need and offer help.  This applies to life on and off the field.  Academics is a top priority for me.  I plan to get a good foundation for my future career.  I want to always be a student.  I'm always learning and growing in order to achieve my goals.  Football will be an added benefit and will help foster hard work and teamwork.  In my college journey, I hope to better myself as both an athlete and student while staying true to my values.