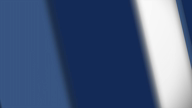 Personal Statement
     Most teenagers lives revolve around social media and technology, but my world revolves around soccer and academics. I fell in love with the beautiful game at the age of seven. I lived in Africa for 14 years where there was not much opportunity for me to improve in the game I loved. I moved to the United States in 2014 and since then, I have made good use of the opportunity the country has provided me to improve. The United States has provided me with better training, coaching and amenities compared to that of Africa. Realizing this motivates me because I want to make the best of the opportunities that are presented to me.
     I have encountered a lot of challenges on my path to becoming a better soccer player. One of my challenges was pressure from my parents, they wanted me to play basketball because of my height and they thought soccer was of less value in the United States. I also had curfew which limited the time I had to train. My parents didn' t understand how much time and hard work that needed to be invested in the beautiful game.
    Another challenge I encountered was time, it was hard to keep up with school especially for a straight A student like me and at the same time keep up with soccer training, which we all know is very time consuming. 
     Nevertheless, I overcame all of this challenges i encountered because of my love for the beautiful game.  I have put in the hard work and dedication the beautiful game deserves. I have become the better player I have always dreamt of. I have earned respect from my peers and coaches. I believe I can be a even better player because I will always put in the hard work and not give up on my dream.