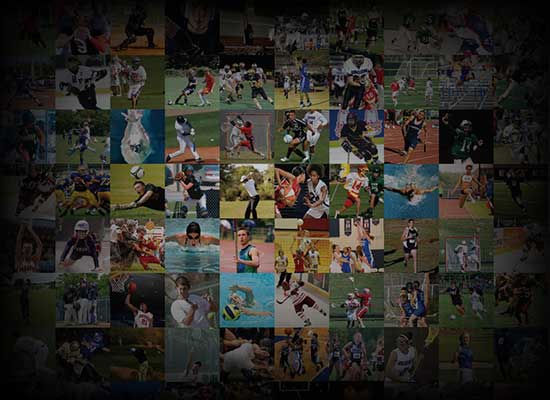 Personal Statement
Hello! My name is Kayleigh Pino I have been playing soccer since I was 3 years old (so about 13 years now). I currently play for Sports Group One Club (SG1) on the 06 ECNL-RL team. I play center forward, outside mid and outside back for my club team. I also play for the first existing Varsity team at Jordan High School in KatyISD. Last year we did not have a Varsity team because we were a new school. We ended the year as the number one JV in the state of Texas with a 20-0 record! This year I made Varsity as a Sophomore, and I play outside back, outside mid and forward. I'm a very determined and coachable player. When asked to do something I perform it to the best of my abilities and most importantly I never give up. I have a drive inside me that makes me want to be the best player I can be. As you can see by the positions I play for both my club and high school team; I am willing to play any position and do everything I can to help the team succeed. Sports are my passion and I consider myself to be a well rounded athlete. Along with soccer I have played volleyball and basketball recreationally and for my schools. My 8th grade year at my junior high school I was named "Athlete of the year" and "Basketball MVP!" I enjoyed playing all sports but I just fell in love with soccer. My dream is to play in college and I won't stop working until I reach that goal. When I grow up I just want a job that will help and positively alter people's lives. I'm really interested in becoming a Physical Therapist because I'll be helping people while still pursuing my love for sports by helping fellow athletes. Thank you for taking the time to look over my personal statement. I hope to hear from you soon and to continue my soccer journey at your College!
Here is an evaluation given to me by the Coach Hussak of Texas A&M University-International: 

America's #1 College Training Camp
Kayleigh Pino
Thursday, July 22, 2021 - Saturday, July 24, 2021
Team 3
Evaluated at Southwest Girls Academic 50 ID Camp on 07/22/2021 by Coach Hussak of Texas A&M International University 
Skillset Overview
Coach's CommentsMental Abilities - 92 / 100Physical Abilities - 95 / 100Tactical Abilities - 89 / 100Technical Abilities - 89 / 100 
Passing -

 
Creates opportunities for teammates with accurate passes. Rarely over or under hits the ball. 
Defending -

 
Aggressive as a defender. Good footwork and positioning, and seems to enjoy the 1v1 battles. 
Defensive Awareness -

 
Understands team defensive schemes, shows understanding of positioning and angles. 
Group Play -

 
Play was elevated in team activities. Great understanding of your roles and responsibilities within a team. 
Explosiveness -

 
Great quickness and explosiveness, especially in the first step or two. 
Strength -

 
Did a good job handling challenges and played well shoulder-to-shoulder. 
Competitiveness -

 
Showed a strong desire to win and seems to enjoy the competition. Keep working hard! 
Coachable -

 
Responds well to coaching. Asked good questions and seemed to enjoy the learning process.This is a player who isn't afraid to get stuck in for a ball. Kayleigh has good power and speed and will tackle very hard in 1v1 situations. As a forward she understands the importance of pressing and defending high up the field. She is eager to learn and grow which is a great quality to have. Looking ahead to 2024, with some technical fine tuning, I think Kayleigh has the ability to be a college level player.As an outside fwd/midfield, it's important that you have confidence to dribble at defenders and make good decisions on when to go inside, or take a player wide.Try to understand the roles of the players around you and what the coach is asking them to do. This is going to allow you to make better decisions with the ball in relation to others. It's also going to give you better understanding of situations that you may find yourself in, and how you can get through them.Work on your tight space movements. That's going to make you quicker in a variety of situations, and it's also going to help you become more confident in dribbling at defenders.