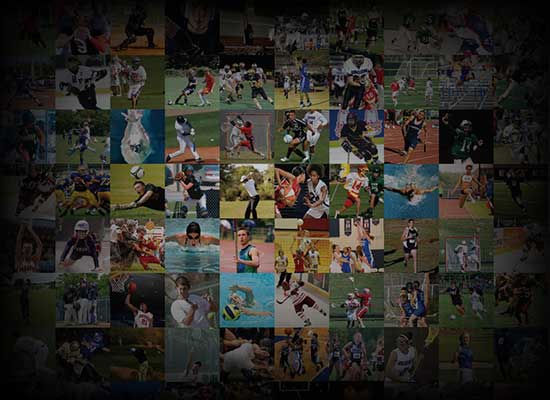 Personal Statement
My name is Katie Denning and I want to play volleyball in college!
I was introduced to volleyball at 10 years old through my school , Weston Christian Academy.
I played soccer, basketball and volleyball during my 5th grade year.
I immediately loved volleyball and I knew this was only the beginning of my journey in this sport.
Soon after, I played one season at the YMCA, then signed up with a local club (Wildfire Volleyball Academy ).
I played at the State level that season.
Going into the next year (12U), I began training with Wildfire Coach Albert Sturgeon on the 12U Open level National team.
We ended the season competing at USAV Girls Junior Nationals in Detroit and  finishing in the top ten.
I learned at that moment how I loved the competition.
The following year, my 13U team continued to work hard pushing past many injuries, and the eight of us  qualified again for the Open division at USAV Junior Nationals in Indianapolis, IN.
My developing skills as a hitter and middle opened up many opportuntities for high school. It was my goal to go to the best college preparatory school and play high school volleyball.
I was fortunate to begin 9th grade playing as a starting Opposite for the Varsity Team at my preferred school choice : American Heritage School in Plantation, FL, which is well known locally for it\\\'s strong academic reputation.
This was also my 14U season in club, and we were ready to fight for another chance at Nationals, but unfortunately COVID soon shut it down.
I was disappointed that indoor volleyball was not an option for many months, but I had an opportunity to play Beach Volleyball. I met new players  and learned new skills which helped improve my overall  performance indoors as well.
I know I was so lucky as many others suffered from Covid.  
Luckily,  we were able to play a short school season in fall of 2020.
I also helped out with the volleyball program at the YMCA , and then started my 2021 -15U club season at Wildfire with the Club's director Ore Pablos.
One big highlight  that year was going to Triple Crowne !
Last year , I had a really fun season with lots of growth as I moved up to the 17 National team . We ended the season with a win at Nationals  in the Freedom Division after winning our Regional Bid in Florida.
I am currently playing Outside Hitter and  am a team Captain in my fourth Varsity High School Season.
Soon, I will begin my final Club Season on the 18 National team.  I will  play OPP/MB as needed.
I am interchangeable on the court  and will go where needed .
I have always gotten  along well with all my teammates and coaches.
I most love being part of a team and am always eager to grow and learn as a person and a player.  
I will continue to work hard as I focus on my goal to play collegiate volleyball at a school that will  help to shape my future.
Please feel free to contact any of my coaches. I had a great relationship with each and every one and they have helped me prepare for my next steps....