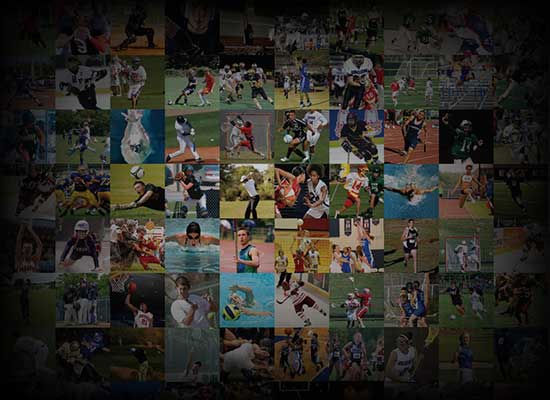 Personal Statement
 I have been playing travel volleyball since I was eight years old. Since I first stepped on the court, I have aspired to play at the collegiate level. My mom played DI at Radford University and is a high school varsity and travel coach.  I would always cheer for her teams and play volleyball all the time! I know that playing in college is a once in a lifetime opportunity.  I work hard on the court, in the sand and with my trainer to become stronger, jump higher and be faster! I have been very successful indoor and on the sand, winning Best Digger back to back years and MVP at 15's- Capitol Hill Tournament. I have over 60 medals in beach and indoor. I was nominated to the AVCA Phenom Team, and JVA watch list, Prep VB top 150 Freshman. I just won the AVP America Juniors 14U National Beach Tournament in Atlantic City, making my rank #1. .  I have had many prospect letters and I look forward to finding the right college academically and for volleyball.
I have quick movement on the court and a strong jump serve. I was a leader and was a captain on my 15's Roanoke United team, played 17s last season and will play this season as libero/outside for Next Revolution 16 Black- National team.  I try to lead by example, while also encouraging my teammates. I am very coach-able and strive to be one of the hardest working players and one of the hardest working recruits you'll find. I have always played with teammates 2 to 3 years older and that has made me mature and even more competitive.
In the classroom, I study hard and maintain a high 4.0 GPA. I also volunteer and work at local youth volleyball camps and am currently a member of our student government and BETA, Help Save next Girl and Yovaso clubs. I am on Varsity and have 116 aces in a single season, a VHSL Record. I just totaled 100 aces this travel season with NRV16s.  Was voted court captain and First Team All State as a freshman. 
I want to attend a college where I can push myself in the classroom and on the court. I am open to all options and want to ultimately find the right college match at the highest level of competition possible. As a get older, I hope to become a great role model to all my peers and youth, make my mom, friends and teammates proud.
Thank you,
Caleigh:)