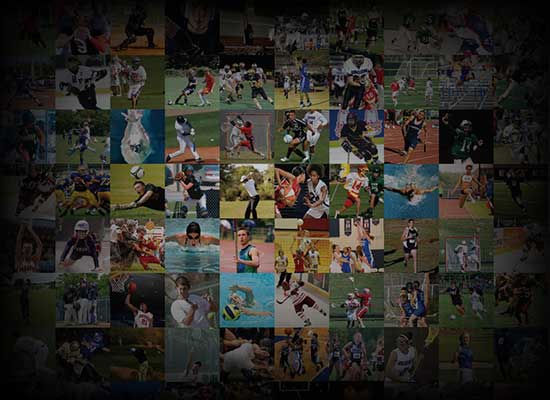 Personal Statement
"Hard work beats talent, when talent fails to work hard" I heard this from Kevin Durant and this is what motivates me to be the athlete I am. Hello! My name is Sawyer Otto, currently a 5'11, 160 pound junior athlete playing quarterback at Tracy Area High School in Tracy, Minnesota. I was given the opportunity to be the varsity quarterback mid-season as a sophomore and continued as the varsity quarterback my junior year. I led my team this year to the Semi-final round of playoffs, to finish our season with a winning record of 7-3 with a 102.9 QBR rating. This year I was also acknowledged by the Marshall Independent sports writers to be part of the All Area 1st team. My strengths as a quarterback are being able to move in the pocket and to roll out of the pocket and make throws on the run. I also have the ability to drop back in the pocket and throw with stability. My junior year I had 872 passing yards and 844 rushing yards, which signifies I am a dual threat quarterback. I am able to run a 4.9 40 yard dash and have a 5-10-5 shuttle of 4.5. My current weight room stats show that I can bench 210 and power clean 205 pounds and with my commitment to the weight room I look to get stronger my senior year.
Goals are important to me. Every year I start the season with personal and team goals and make a plan to achieve them. Some of the ways I achieve my goals is consistently being active in the off season to prepare for the next year. I attend camps to improve my skills and learn different techniques to better myself and improve. I also take a lot of pride in the weight room and spend time with my fellow teammates throwing the ball for chemistry. I am also a member of our schools Baseball and Wrestling team.
Being a Student Athlete has been a priority to my family and me. Outside of sports, I am involved in 4-H, FFA, Church, and a member of the National Honor Society. Academically I strive to be the best student I can be and to get the best grades as possible. Currently I have a 3.6 GPA and am enrolled in multiple AP classes. Even though I have a good GPA,I still strive daily to make it higher.
Through football I have learned that you can never give up or put your head down. I have been taught by my parents to always say to myself, "next play." If you throw an interception or put your head down it's going to get much worse, just like in life. The game of football and life has taught me that you need to keep moving forward one foot at a time and to never give up.