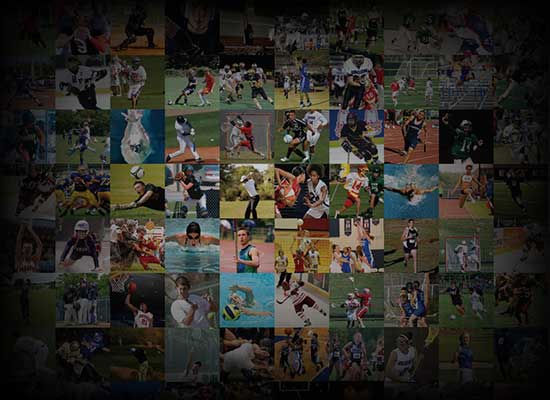 Personal Statement
As someone who has played basketball for six years, and been a member of a travel team for half of those years, I have a hard time imagining myself not continuing my basketball career in college. While there are many reasons that is true, there are a few main ones that I would like to focus on. First off, basketball has become an integral part of my life. Whether it's late night practices and workouts with my school team, or intense early morning practices with my AAU team, not a day seems to go by in which I do not play basketball. While this large commitment may be overwhelming at times, it has helped me develop not only my passion, but time management skills as well. Continuing to play basketball in college would allow me to further improve upon those skills while also receiving a great education. In addition, I believe that being a member of a team builds character. I have come to realize this over the years, as I've been on many different teams, and can see the benefits that the atmosphere of a team provides.
Personally, I have seen growth in what I refer to as the three C's: communication, compassion, and comradery. I am better able to communicate in an effective manner with others, feel for those around me in certain situations and react accordingly, and have learned that laughter and having fun are also crucial parts of a successful team. In college, I will be meeting new people with whom I will need to learn how to communicate with, interact with, and laugh with. In addition, I will be in an entirely new environment. The combination of these factors is something I look forward to about playing in college. While yes, regardless of my development thus far, those circumstances seem daunting, I am up for the challenge and I know I will be made better for having endured it. Lastly, I know that playing on a college basketball team will push me to be the hardest working individual I can be. I strive to put 110% into every practice, weight room, and game. However, in college, I know that all of those aspects of basketball will be intensified due to the fact I will be surrounded by other very talented players. This is something that I know I may find intimidating at first, but I know I have the drive and willpower to use it to my advantage.
As a small forward and shooting guard, I believe I bring a unique set of skills to the table. To begin with, I am tough. There is not a loose ball I will not dive for or a rebound I will not fight for. Banged up knees and bruises mean nothing to me if it means one more point, steal, or rebound for my team. Secondly, I am a practice player. When it is time to work, to me, that means giving everything I've got regardless of whether it's a practice or a game. This is why I always try to bring lots of energy and focus during drills. Not only does it make me better, but it gets the whole team into a "practice how you play" mindset, which, when we practice well, translates to wins in games. Lastly, I am very fast paced, especially when it comes to running the floor. During fast breaks I always push myself to be the first one down the court, which has provided me with many layup opportunities in my career. Although for each of the things I bring to the table there is something I need to work on, I know any team would be able to utilize these strengths in order to prosper.
Since I have been at the same school for eleven years, I am definitely looking to experience something new. This pertains to academics, athletics, and social life. However, there are some aspects of my school that I would like to carry over to my college career. First, I would like to maintain the sense of being a part of a close knit  team. While the work my school's basketball team puts in on the court is important, the work done off of the court is equal to, if not more important than that. This is because we use that time to get to know each other and form bonds that allow us to understand each other. This translates to effective communication and leadership on the court. Therefore, I am looking for a team of friends, sisters, and confidants, not just basketball players. I am also looking to connect with many others who share my love for the game. I am not always able to find that at my school, but I know that those who play in college are passionate about basketball and strive for excellence. This similarity would bond us together, further strengthening the bond between us.
In terms of what makes me different from other recruits, I believe I bring a lot to the table academically and extracurricularly. In school I strive to maintain a high academic standing while also managing the many activities I participate in. In addition to basketball I play volleyball for my school and play the bass in the orchestra. Within the orchestra I am the first stand bass player and last fall played in the pit orchestra for our production of Guys and Dolls. For community service I make meals as a part of Stop Hunger Now and coach younger volleyball players in my school's Volleypaws program. Participating in such a wide range of activities has really helped improve my leadership, teamwork, and communication skills. I would be able to bring these skills to any college basketball team as I further develop them while participating in similar academics and activities.