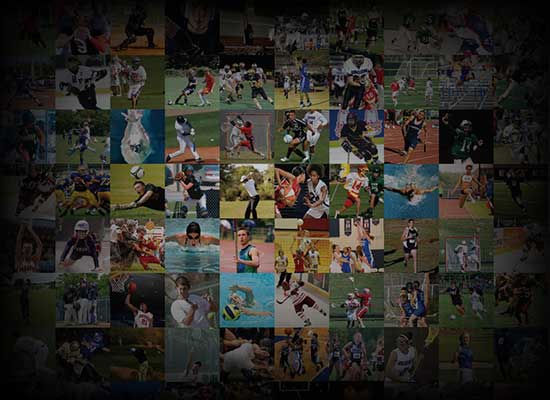 Personal Statement
Hello!  My name is Ellie Kline and I will be graduating in the year 2022 with the goal of attending an academically sound university with the ambition to play volleyball at a highly competitive level.  Attributes that describe me as a volleyball player include being competitive and giving 100% at all times, being a team player, committed to being the best player I can be and bringing out the best in others, energetic, enthusiastic, vocal, super scrappy, quick and excellent platform control.  In addition, I have excellent skills in reading the opposing team's offense and moving accordingly.    Throughout my youth, my parents have always coached me in all of my sports and have helped shape me into the person I am today.  They knew how to push me to my limits and make me the best player and person as possible. Early on in sports, I was able to learn a lot of leadership skills. I learned that as a leader, it is important to set a good example for your teammates and help everyone around you improve and feel welcome. Each team needs a leader in order to be successful. Leaders hold their team accountable and help find the strengths and weaknesses within a team. Leaders know how to strategize and know what is best for their team. A leader recognizes that volleyball is a team sport rather than an individual sport. Every person on the team plays an important role on the team whether it is cheering the loudest on the bench or leading the team in kills or digs. I can be the next leader for your team.  I was able to let my leadership skills shine through with being chosen team captain during my sophomore year at Holmen.  
My goal is to play college volleyball in order to get a higher level of competition and further improve my volleyball skills.  I would like to find a school that fits me for my academic and athletic requirements. School always comes first to me because I am a "Student-Athlete" and not an "Athlete-Student." Doing well in school is very important and often times knowledge in school transfers onto the court with knowing game situations and what is working for the team at that moment.  Throughout school, sports and life, I always enjoy challenging myself. Challenging myself is very important because it teaches me to become stronger when things are hard. Failure is always inevitable but I will never go into a situation being afraid of failure. However, failing teaches you a lot more than succeeding and it is how you overcome failing that shows who you are as a person. I challenge myself in school by taking honors classes, I challenge myself in sports by working on my weaknesses instead of pushing them aside and I challenge myself in life by doing tasks that make me uncomfortable.  
To sum up my personal statement, I would say that I am a very competitive, goal-minded, driven, growth-minded, accountable and dedicated leader who is excited to make a difference on your team.