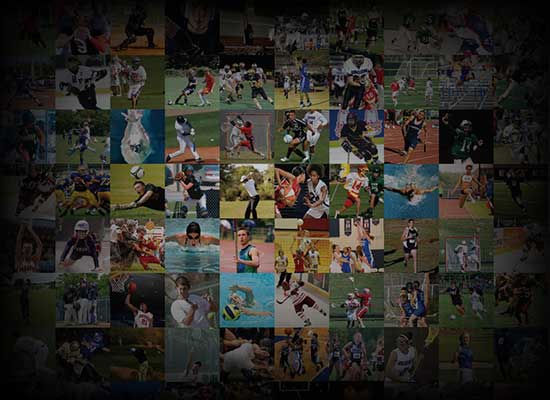 Personal Statement
My name is Will Bartes and I am an athlete. I have grown up in a military family, so I have a great
understanding of discipline and respect. I also have grown up on a farm giving me an understanding of
what hard work is all about. I know that success is never owned, but rather rented and that rent is due
daily. I know that to attain victory, I must push myself one hundred percent every day.
I have been an athlete since I was four years old, when I began playing Toy-Bowl football. I have been
playing football, baseball, basketball, soccer and boxed since that time. However, football has always
held the top position of the list in my heart. I was a member of the Toy-Bowl football team that won the
Toy-Bowl Superbowl during my 6 th grade year.
I was chosen to play football for my school's varsity team during my freshman year and received my first
varsity letter as a 9 th grader, but I began to dress with the varsity team as an 8 th grade, junior high school
football player. I have had the great fortune to attend the Nick Saban Football Camp three of the last
five years, only missing 2018 due to my father returning home from a deployment to the Middle East
with the US Army and in 2020 due to cancellation because of COVID-19. Two of the three years that I
attended that camp I was honored by receiving the All Saban Award for my position. I also had the
opportunity to attend the Sanford University Football Camp in 2019.
I have always had a desire to run the ball, weather that be as a receiver, running-back or wing-back, but I
have experience as a line-backer, corner-back, safety and tight-end. I am a team player and know that
we only win together. I am ready to play any position that my team needs me to play so that we win.
I am privileged to have been able to play for my school's varsity team since I was in the 8 th grade. I am
proud that I have received varsity letters for football as a freshman and as a sophomore and that I was
fortunate to be recognized with the Lion of the week award as a sophomore, an award that is usually
reserved for Juniors and seniors on the team.
If I had to sum myself up, I would say that I like to push myself farther and harder than anyone. I want to
prove that I am faster, stronger, more agile and have more stamina than anyone else. I strive for not
only success, but to be the best. I understand the meaning of Team and always give all that I have to
ensure that we succeed together. However, that starts with me and what I can bring to the combined
effort of the group. I am dependable, I am punctual, I am respectful, and I appreciate every opportunity
that I am given. I am not a sore loser, but don't accept defeat well. I am the first to arrive, the last to
leave, I push myself more than anyone else in order to ensure that my team can always depend on me.
They don't have to worry about me performing my duties and can depend on me. Given any
opportunity, I promise that there will never be any regret by those be gracious enough to offer me their
trust.