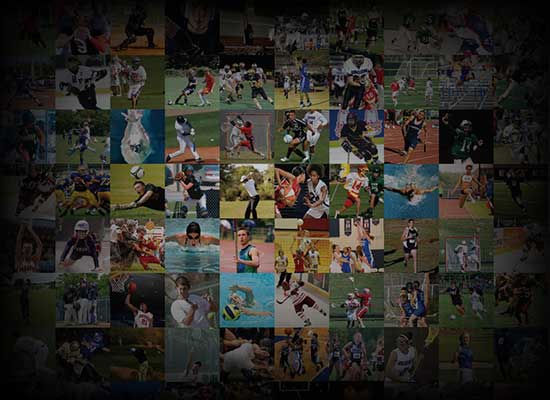 Personal Statement
I am a long, athletic wing with a high motor. My strengths are slashing to the hoop and playing pressure defense (I can guard any position and I LOVE playing defense). I don't have a weak hand and can also play any position on offense (on the perimeter or with my back to the basket). I work hard on the court and in the classroom and take pride in my academic success.
This year I was named 1st Team All-State (WCBA) and was a unanimous selection for 1st Team All-Conference (2 years in a row) in one of the toughest D3 conferences in the State. This season my High School team finished 23-4 with a final state ranking of #4 and we have won 3 straight Regional Championships. The past 2 years I've led our team in Scoring, FG%, Rebounds, Steals, Blocks, Deflections; and was 2nd in Assists.
I was also named 2nd Team All-State (Prep Girls Hoops WI), 1st Team All-State Defensive Team (Prep Girls Hoops WI), Milwaukee Journal-Sentinel All-Area Team HM & am currently ranked as the #22 2023 in Wisconsin (Prep Girls Hoops WI).
I play AAU with Wisconsin Flight Elite and last year we won the National Under Armour UAA Championship (it was AWESOME winning the Gold Ball and playing on the best 2023 team in the country!). This year we switched to the Nike circuit and I'm really excited for my last AAU season.  I am playing on the WI Flight Elite Nike U17 team this summer.
I also run Track (I medaled at State in 2 events) and play Volleyball (All-Conference Middle Blocker).
I started playing organized basketball in 3rd grade and it quickly became my favorite sport. You could say that we are a basketball family as both of my parents played in College and my older brother & sister played in High School and my sister played all 4 years at DIII MSOE. I love being part of a tight knit, unselfish team.  I also love working with kids and have helped at our youth basketball clinics for the past several years.
I also play the saxophone and taught myself how to play guitar. As a freshman I qualified for our State Solo Ensemble in two events. I also used to raise market lambs and show them at our County Fair. I did it for 6 years but had to give it up due to my summer AAU basketball schedules. Raising market lambs has taught me a lot about responsibility, commitment and hard work. 



As I mentioned earlier, both of my parents played sports in college (my Dad played Basketball & Baseball, my Mom played Volleyball & Basketball) and my older sister just finished her basketball career at NCAA DIII Milwaukee  School of Engineering. I have loved watching her play and learning from her. She and I are REALLY close and she has been an awesome role model for me. She loved her college experience and I hope to have the same opportunity.



I'm looking forward to talking with coaches and learning more about where I can contribute to a team's success while pursuing my dreams.