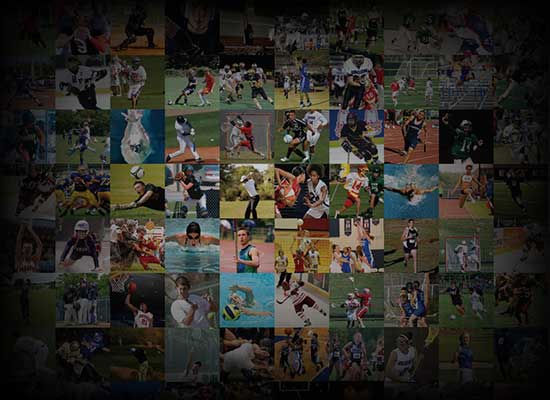 Personal Statement
Hello, my name is Garrison Barrett. I am a 6'4 217 pound junior quarterback from Volunteer High School in Church Hill, Tennessee. I currently carry a 4.0 GPA, class rank of 3, and 25 on my ACT.  I also play varsity basketball and baseball at Volunteer. I have started since freshman year and have amassed have 2836 yards and 17 touchdowns.
I have got all conference awards in both football and basketball. I was also honored with being a 2020 team captain for my high school and striving to be a leader both on and off the field. My main goal for this upcoming season is to make a run in the playoffs along with throwing for over 2000 yards and 15 touchdowns and leading my team to the best of my ability. I feel I have a big arm with great velocity that can make all the  throws as my longest ball being 66 yards in the air. On the other hand, I feel that my biggest downfalls is my agility and speed, as I currently run a 4.97 40 and have been working to cut a couple tenth of a seconds off.  Over the off season, I have been working to achieve this goal with my QB coach, Tony Colston. My other main focus is being very active in the weight room and eating healthy, as I started my freshman year at 235 and have dropped 20 pounds while adding muscle and getting faster and stronger. This has played a key part for my massive improvements to now, as I have worked so hard on both my physical and mental game.
My main goal in the end of the day is getting to that next level and playing at the next level. I am looking to play at the highest level possible and thrive at that level, as I would like to play D-I football but would also love to explore playing at any level given the right opportunity. I will be a great player to lead any program at the college level due to my ability to lead people and my competitive will to win and hatred to lose. I work extremely hard and prepare more than anyone, as I have an extremely high football IQ and enjoy to study the game of football.