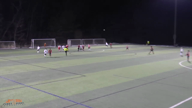 Personal Statement
Hello, I am Jake Cavert from Schaghticoke, NY. I am currently a Senior at Hoosic Valley High School. This will be my fourth year on the Varsity Soccer squad. I have the honor of being their Captain this year. Throughout the past several years I have participated with my high school team, MSUSC Soccer club when I was 4 until I was 14 then transferred to GPS Elite Soccer Club where I am currently playing. I also played Varsity Baseball for 4 years while maintaining an averaged Honor Roll Status.
Midfield is where I spend most of my time, but I have played other positions with just as much passion. I understand the whole field and am very versatile as well as skilled in these other positions.
I am a motivated and dedicated team player. I am looking for a school where I can thrive alongside other student athletes and reach my true potential, play soccer at a competitive level where my skills are tested. Most of all receiving the best education possible.