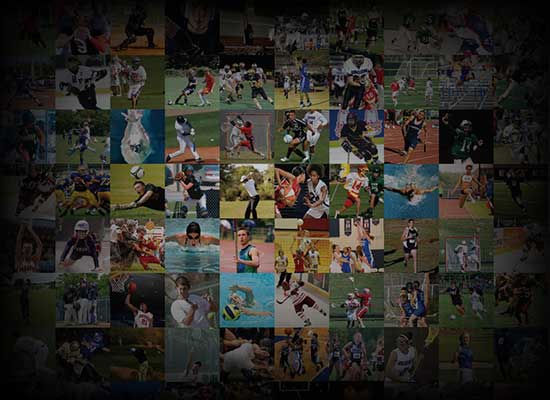 Personal Statement
Everything I have learned in life I have learned from football. My father has coached football from the time I was born and I have loved playing football for as long as I can remember. I have started at the varsity level beginning with my freshman season playing defensive end and tight end. However, I have also been used as a defensive tackle and an offensive tackle when the game plan dictated I do so. I am also our team's punters. I also participate in wrestling and competed in jujitsu for 3 years. I have received the 110% participation team award as a freshman football player and I achieved first place in an Ohio state jujitsu tournament.
I started participating in the JROTC program as a freshman, which is a community service and leadership program. Our JROTC program does community clean up, visits the elderly at our community nursing home and parks vehicles at community events. Since my freshman year I have earned the rank of Staff Sergeant and I am currently a platoon leader. My senior year I plan on taking two dual credit courses, one in History and the other in English, by being proactive I will enter college with two credits.
Athletically I have set the following goals: lead my team in tackles, catch a touchdown pass in every game, be an overall leader of our team and place in the state wrestling tournament. Moving on to college I plan on getting a bachelor's degree that will give me a path to a career in Fish and Wildlife or as a Forest Service Law Enforcement Officer. Athletically I am looking forward to being a contributing member of a collegiate football program. I, as most young people, have aspirations of playing football in the National Football League and I have the work ethic that will push me toward that goal.
That same work ethic will ensure me a quality education and an eventual career, outside of football, if my football aspirations do not become a reality. Besides my desire to be the best I can be through hard-work, my ability to put the best interest of the team is a trait I have developed from a very young age through the tutelage of my football coaching father and a trait that has been strengthened while participating in the McCreary Central High School JROTC program, as well as the athletic teams I have been a part of. I am a very strong person because of many things; my faith in God, my family, my personal ethics, being a team player and my work ethics. It is my personal opinion that anything worth doing or having is worth working as hard as you can to get or achieve. I am looking forward to meeting my new college football family.