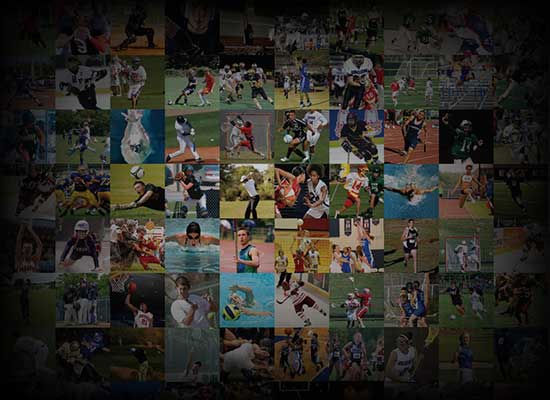 Personal Statement
I have been playing sports since I was three years old. I have competed in baseball, bowling, track, wrestling, and football. I started playing football in the fourth grade and have always dreamed of playing collegiately. I am not your typical football player, I can play a variety of positions. I started out as a quarterback, moved to wide receiver, and have enjoyed exploring other positions. I work hard to improve my skills and train to be stronger and faster. I lead by example by encouraging my teammates to be the best athlete they can be.
I was varsity starter for three seasons. I have lettered three years in wrestling, three years in track, and three years in football. This past season, I received All-Conference Outside Linebacker. 
In the classroom, I study hard and maintain a high GPA, 3.972, with the goal of being salutatorian. I believe it is very important to give back to my community. I am a member of Big Brothers and Big Sisters, involved in different community organizations such as TASC (Teens Advocating a Safe Community), Butte Cares, and TIP (Teens In Partnership). I have been the treasurer in TASC for the past three years and am the co-president this year.  I volunteer with the local food bank and volunteered at our state bowling tournament as well as the Heart of Butte Community Café before they closed. I plan on continuing to volunteer in college. I am a member of both the National Honor Society and Science National Honor Society. I have received academic all-state all three years.
I want to attend a college where I am able to push myself to be a better football player and a better student. I am open to all options and want to find the college that is best for me at the highest level of competition possible. I hope to continue to be a great role model for my peers, make my community proud, and make my family proud.