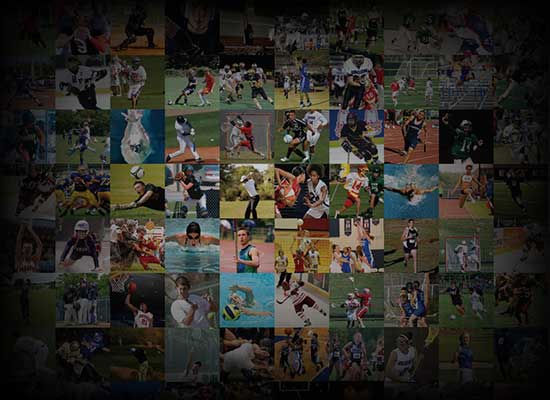 Personal Statement
I am a high IQ close defender, scholar athlete, who is hardworking, athletic, aggressive, relentless and coachable.  I have advanced stick skills, and play with sound positioning, strong off-ball sense and am effective in the transition game.  I am a multi-sport (soccer, wrestling, football, basketball) and multiple Varsity Letter (3 in lacrosse and one in varsity wrestling in 8th grade) athlete.  I played travel soccer for many years and was routinely the scoring leader and captain on my team.  In 2022 I was named First Team All-Big Bend.  In 2021 I was named 2nd Team All District.
I am ambidextrous (natural lefty) and will play LSM and take face offs. I have played Attack and scored and assisted when asked to give my team a "lefty" shooter.  I study game film and ask questions to improve my game IQ to be the smartest on the field.  I lock down my opponents and routinely give up the fewest shots.  I am not erratic, and I play sound fundamentals and will not leave my responsibilities.  I excel in the transition game with my long and accurate passing.  I have been a Captain at every level. I am always willing to help my teammates and am consistent and responsible in practice and games.  I arrive early and leave late, and work extra on my game whenever I am able.  I work with my coaches outside of practice and talk with them to see where I can improve.  I am a positive person and make friends easily. 
I am a pool player for the JAMAICAN U-19 NATIONAL TEAM.
I am a dedicated student at Maclay College Preparatory School (highest academic school in Tallahassee/Leon County) who wants to go to graduate and professional school.  Academically I have maintained good grades and was part of the Duke TIP program for my academics from Lower School to Middle School (when the program ends).  I have taken all Honors classes since 9th Grade and am took Advanced Honors Pre-Calculus and AP Music Theory as a Junior.  I am schedule to take AP US Government/Politics, AP Physics/Mechanics and AP Calculus in 12th Grade.  I am interested in mechanical engineering and am looking for a school with good programs.  I took the SAT exam (without the essay) while in seventh grade.  I strive to be the best person I can by helping family and friends.  To relax, I play guitar and work on my car.  I am a certified technician, lead technician and work on cars as my job; and was recently named Assistant Manager (youngest).  Over the summers I work at my school's camps for kids, and volunteer at the local Humane Society.
I started travel lacrosse for the Tallahassee Terror in 3rd grade and always "played up." At 12, I was starting over my older peers on the Terror HS team.  I have played through injuries, am relentless and commended by coaches for my highly developed lax IQ.
10th and 11th Grade - Starter and Varsity Letter in Lacrosse.
9th Grade -Captain of new JV team and primary "call up" for Varsity defense (season cut short by Covid).

Played throughout Middle School (Maclay) and was Captain in 8th Grade, where I also took faceoffs and played LSM.  

8th Grade - Selected to play Varsity lacrosse (Maclay H.S.) and was awarded a VARSITY LETTER.

At 13 -selected to play for the 2018 Summer season Sweetlax Leatherbacks U14 team and played on their A and B teams playing 23 games in one month.  Alternate for the Sweetlax 2023 state team.


2021- True Florida 2023 State Team
2021 - 850 Lacrosse Club HSA
2020 - 850 Lacrosse Club (HSA and HSB).

2019, 2020, 2021 -selected to play in the Warrior All-America games in Mass. representing Florida.

2019 - 2021 -selected to play for the TRUE Lacrosse Florida 2023 State Team.

2019 and 2020 -played for the Tallahassee Redfish (HSA and B in 2020).

2019 -selected to play U14 and HS for the Sweetlax Tallahassee Redfish and Sweetlax Leatherbacks.  

2017 -selected to play for the Team Florida 2023 team in Rhode Island.

In 7th Grade awarded wrestling "MOST IMPROVED" and "MVP" awards.

In 8th Grade awarded VARSITY wrestling "MOST VALUABLE PLAYER" Award and a VARSITY LETTER.

In 9th Grade, awarded JV Lacrosse "COACH'S AWARD."

Only athlete at my school to have been awarded TWO VARSITY LETTERS while still in middle school.

Played football in middle school (G, DT, LB) and Varsity football (G, DT) in 9th Grade.

Played travel soccer until 16.

Previously a Boy Scout.