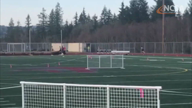 Personal Statement
My collegiate goals and aspiration center on improving my ability to learn and grasp difficult and varied concepts.  I believe college in the end no matter the degree truly teaches you how to learn, it is a mental marathon of the mind spread out over years!.  How to manage your time, your responsibilities, your relationships with with peers and instructors at a much higher level and under much more pressure.  My real aspiration is to equip myself through college to be able to face what is no doubt a very challenging world, and be able to make an impact to my community,  my job, and the people in my life, in a positive way.  
As far as being a good candidate for the team, from a character perspective my work ethic is strong.  I started running track late in my sophomore year, and by my senior state 5K cross times I moved up 120 spots from 144 to 20th in 2A Washington state.  I am extremely motivated and passionate about taking care of my body by what I eat, and how I train.  My mother is a registered dietitian and I have learned very valuable nutrition habits from her.  Unlike many teenagers, pizza, McDonalds, and fast food are not a part of my plan.  Even though running / track can be viewed as an "individual" sport, I understand the value of the team and supporting my race mates.   I am addicted to working out and being pushed. 
I have grown up with a "Yes" Coach attitude, and through being humble, I have become a learn it all, not a know it all when it comes to training.   I know I can always control 2 things, my effort, and my attitude, and that the energy I bring to the team day in and out either contributes or it contaminates. I fully realize academics is #1 in college.  I also realize that being a part of a team and pushing my body physically, will help my mental state that will be required to meet the challenge of earning a college degree.  It helped me in high school to get through tough classes like AP statistics.
In closing, it would be a dream come true to be able to run in college as a part of a team.  Facing the challenges college brings alongside great coaches, mentors, word class facilities, as well as teammates would be a huge honor for me, as well as a invaluable benefit.  I fully believe in the stronger together mentality.  I know I would be a valuable addition to the team.  I know everything I do would be a representation of the program, the coaches the team, and the college.  I would never take that for granite.   
Thank you sincerely for investing your time today in reviewing my bio.  I am hopeful we could get a chance to speak further to learn more about your team and how I might fit into your program.  I am confident my impact would be a strong one to the team and the university overall.