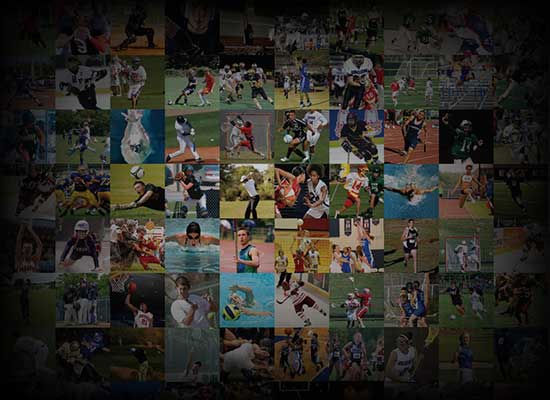 Personal Statement
NCAA Eligibility ID: 1911736410
I am a hard-working, versatile Class of 2023 student athlete who can play Libero, Setter, and DS and am willing to play any position in a college program to help it be successful. Playing college volleyball is my goal and I am working hard year-round to accomplish that goal. I am very coachable, willing to learn new roles and positions, and I can effectively play all 3 back row defensive positions, play Setter, and attack from the back row or both pins. Academically, I have a 3.93 cumulative GPA, am a member of the National Honor Society and the ACHS Student Athlete Advisory Committee, was named to the Academic All-Conference First Team during my Junior and Senior seasons, and was also selected as the School Winner for the Heisman High School Scholarship process in November 2022. I am planning to major in Sports Management with a possible Coaching minor and may pursue a Master's Degree in Business Administration, Sports Management, or Organizational Leadership.
I finished my high school Senior season at Antioch Community HS. During my high school career, I started as the Libero on the JV Team during my Freshman year, as a DS on Varsity during my Soph year, as a Setter on Varsity during my Junior year, and as a 6-rotation Setter/Pin Hitter on Varsity during my Senior year.  My team voted me as "Most Improved" during my Junior year because I volunteered to switch from a defensive position to Setter and helped the team finish with a 20-12 record. During my Senior year, I was selected to the 1st Team All Conference (NLCC) team, and my teammates voted me as "Team Most Valuable Player" at the end of the season.
In 2023, I will be playing my 7th year of national-level club volleyball for Sky High Volleyball in Libertyville, IL. I will be playing on the Sky High Adidas 18-1 Junior Olympic national-level club team. So far during my club career, I have played 6-rotation OH, Libero/DS in both rotational and perimeter defensive systems, and have also played Setter in a 6-2 system. I am not sure what my primary position will be this year yet.
In 2022, I started every match and played all rotations across many positions for the Sky High Adidas 17-1 Junior Olympic national-level club team. I mainly started at L/DS, but I also played several matches as a 6-rotation Pin Hitter and several other matches at Setter. 
In 2021, I played L/DS on the Sky High Adidas 17-Sophs team (as a 16U player), so I played up in age all season, including qualifiers and nationals. I started all matches, played all sets, and served every rotation. 
In 2020 and 2022, I competed in club-run Summer beach volleyball doubles power leagues and really enjoyed it. I train some in the sand, have taken some beach lessons, and am open to playing beach volleyball in college as well as playing indoor.
During the offseason, I regularly compete in college camps, regional recruiting events such as Prep Dig and Junior Day Showcases, and any open gym I can find. During my career, I have been highlighted in several recruiting magazine articles:
Prep Dig "'Bros I Can't Wait to Watch Play at the IL Top 250 Expo" (Dec 2021): https://www.prepdig.com/2021/12/bros-i-cant-wait-to-watch-play-at-the-il-top-250-expo/
Prep Dig "7 Stock Risers from the Top 250 Expo" (Nov 2021): https://www.prepdig.com/2021/11/7-stock-risers-from-the-top-250-expo/
Prep Volleyball Magazine Recruits of the Week (Jan 2021):  https://prepvolleyball.com/articles/club-articles/club-features/recruits-of-the-week-january-27/430099
Prep Dig Magazine journal that I wrote about Covid-19 impacting volleyball (Jan 2021): 
https://www.prepdig.com/2021/01/playing-through-a-pandemic-illinois-athlete-shares-experience/?fbclid=IwAR2Lzolmq9kQy5ysiwOktbI1M9jgMO3RO2kgStYaqW1JZN8IjMRbbaw-TAs
Please see additional video highlights at:
Sports Recruits: https://sportsrecruits.com/athlete/julianna_rettig
Field Level: https://www.fieldlevel.com/app/profile/julianna.rettig/volleyballwomen
YouTube Video Channel: https://www.youtube.com/channel/UCn9jrPbjOPp-8_V2WEYaVWw/videos
 Hudl Videos: https://www.hudl.com/profile/12390507/Julianna-Rettig/videos#