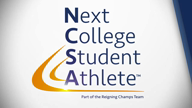 Personal Statement
I aspire to go to college to become an engineer.  I want to build things that will help people live better, happier lives.  My personal philosophy is to work hard in everything that I do while not losing sight of the joy that I find in both academics and athletics.  I love being part of a team.  I am incredibly proud of earning my varsity letter in Soccer as a freshman and look forward to earning another in Softball this spring.  
I am currently working with Brush's ace pitcher, Taelor Lester '19, in the off-season to prepare for softball.  We work together with our team during captain led practices, but also together to work on our pitching/catching synchronicity outside of those practices.  In addition to my high school practices, I am working out with my travel softball team and with a hitting coach weekly.  My hitting coach is Nick Frizell, father of University of Missouri fastpitch softball recruit Riley Frizell.
I am different from other recruits because I am not only hard working, but I have integrity and compassion.  I am honest and forthright, kind and conscientious.  I know my mind and I am not led astray by others who may not be making the best choices.  I don't follow the crowd, I lead it.  I put in the work on and off the field to be the best possible Clara Discenzo that I can be.