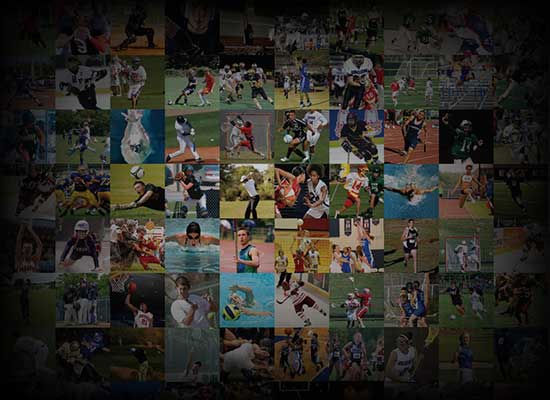 Personal Statement
Hi, my name is Kyla Clubb and I am a junior 6'0 OH/DS from Springdale, AR.  My dream is to play college volleyball for a competitive team that will challenge my skills and strength, and also allow me to pursue a Health Science degree.  
I started playing volleyball at 8 years old, spending the first 6 years on the back row as the shortest player on the team.  After my third season in club I had a strong desire to play at the highest level but I knew I needed to work hard to earn that spot.  I began strength training at 11 and made it a personal goal to be stronger, jump higher, and build confidence on and off the court.  I played several years rotating between national and regional teams, playing DS or OH, but never gave up on my goals.  My sophomore year was a turning point for me, growing to 5'11 (finally), proving my strength, and I was offered a spot on the elite team!!  
I have been playing volleyball for 8 years now through club and school, continue taking private lessons, have attended numerous camps, and even picked up a passion of playing beach!  It's  my 5th year of strength training, which I personally believe has had the greatest impact on my life, both physically and mentally.  I train 3 days a week, my approach is 10ft, squat 280, and I can dead lift 290 lbs.  I have gained so much confidence from this and thrive on pushing myself harder to hit new PRs (especially when I'm beating the boys records)!  I have also discovered I can throw discus very well and in fact I hold the 6th best record for my high school and did this as a Freshman.  I have learned how to balance my priorities and with years of hard work I feel as though my sacrifices are paying off.  I would like to be an example to others that if you really put your mind and heart into what you love, you will achieve the results you want.
Outside of playing the game, my favorite part of volleyball is the bonds you make with your teammates and seeing them succeed.  I am goofy, caring, and focus on building trusting relationships with my teammates and friends.  My dedication to succeed and total support for others sets me apart from other players.  I know that every day is a day to get better, mentally, physically, and academically.  In hopes my attributes are what you are looking for in your athletes, I believe I will be a great addition to your team!
-Kyla Clubb
---
Athletic Accomplishments





2021 6A All State Tournament Team




2021 AVCA Best and Brightest Award Second Team




2021 UA All-American Watch List








2021 Ozark, MO Tournament MVP







Lettered in Volleyball, Basketball, and Track
Delta Region High Performance 2020



USAV Junior National Beach 16U Championship 2019


Delta Region Beach Qualifier 16U Champions 2019


National High Performance bid 2019


Delta Region High Performance 2019


Har-Ber Varsity Discus School Record - Ranked 6th best as Freshman (2019)


Delta region High Performance 2018


Regional Champions 2018


Conference Champions 2018


AAU Junior National 14U Champions (Sapphire Division)